Walk on the Huddersfield Canal West 10 a.m. start
As everyone enjoyed the walk on the Huddersfield East so much last year we decided we should finish off the Huddersfield this year with the west side. The group last walked this in 2001, the year it re-opened. We weren't on that walk as we were struggling over with the boat, facing dry pounds, faulty lock gear and a delay at the tunnel due to a sunken boat. Things have improved somewhat since then and although we have boated it several times since it has been surprising how many features we found when walking that we'd completely missed from the boat.
We'll be following a similar pattern to last year, a short walk on the more industrial bit in the morning from Portland Basin to Stalybridge, a short car journey to the lunch stop at Mossley and a longer walk from Mossley into the hills in the afternoon to tunnel end, with the possibility of a couple of ice-cream stops on the way.
We will meet in Huddersfield Road car park at Stalybridge. On the B6175, close to the canal and just off the A6018, Ashton the Stalybridge road (map attached). OS ref 968987. For Sat navs SK15 2QA appears to cover that end of Huddersfield Road.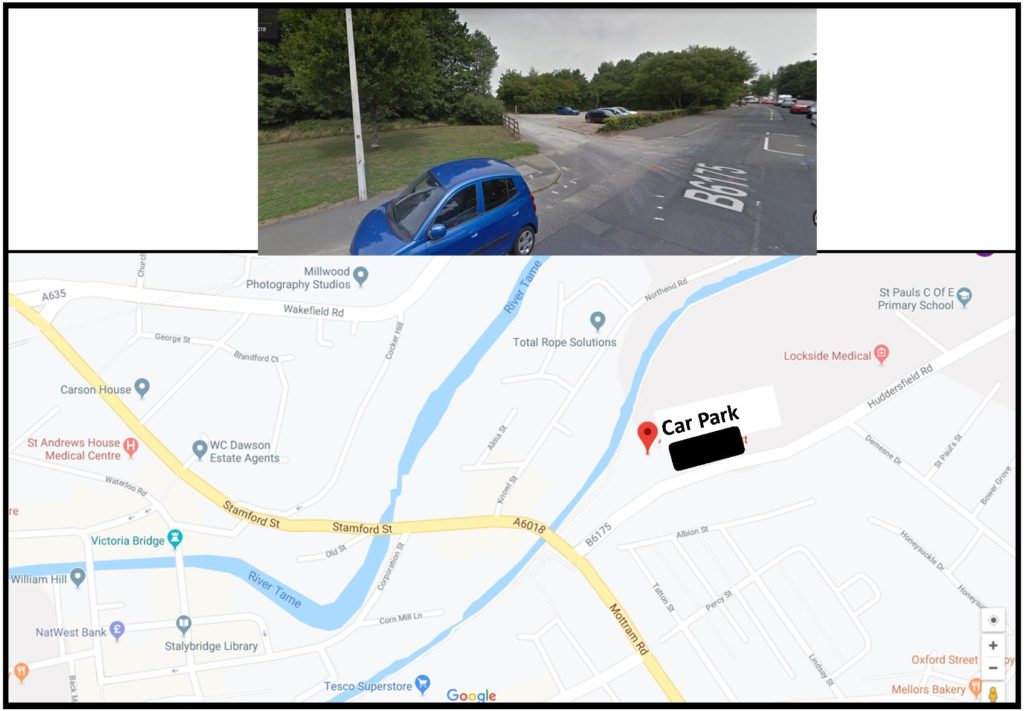 From here we will take a minimum number of cars to the start of the walk at Portland Basin on the Ashton Canal. The mornings walk includes the Asda tunnel (toilets at Asda), Whitelands 'tunnel', the oldest navigable cast iron aqueduct and of course Stalybridge where major restoration took place. We will then drive to Mossley for lunch. We have booked lunch at the allotment café which is next to Woodend Mill on the canal and serves excellent food.
https://www.theallotmentcafe.com/#section-1099
There is the option of a pint at the Roaches Inn which is 10 minutes walk up the canal.
We rejoin the canal at Woodend Mill for the very pleasant walk past Royal George, Uppermill, Wool Road transhipment warehouse and Saddleworth Viaduct to Diggle locks and tunnel end where we will have a couple of cars in place to run drivers back to Mossley.
If you are joining us and wish to eat at the café please contact Jan & Vern with your menu choices by Saturday 27th July. Otherwise email or ring by Friday 2nd August.
janandvernbrown@gmail.com 07443834997
Hope to see you there.