The restoration of Bugsworth Basin would not have happened if it had not been for volunteers. It took years of hard work and countless volunteer hours to re-open the basin to navigation.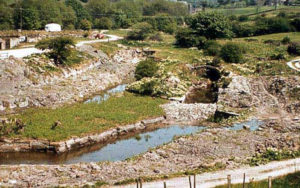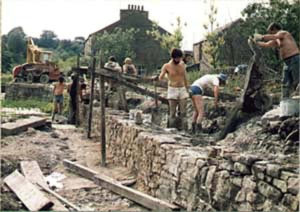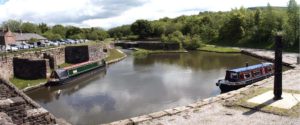 Bugsworth Basin is now an attractive and interesting destination for boaters, walkers, outdoor pursuits groups, wildlife enthusiasts and those interested in industrial history. There is still plenty to do and we need more volunteers to continue the maintenance of the basin, and put our ideas for the future into practice.
Bugsworth Basin now attracts more than 50,000 visitors a year, many are interested in the history, the restoration and the future of the basin. We would like more volunteers who can talk to our visitors and we would like to develop a programme of guided history tours.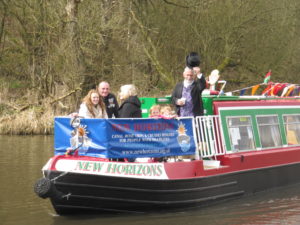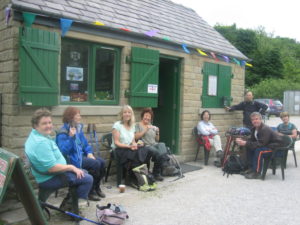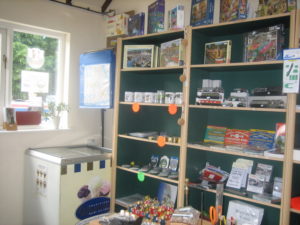 New volunteers are always needed to ensure that the present high standards of maintenance are upheld. We meet roughly fortnightly on Sunday. There is usually regular work such as grass cutting, weeding and other grounds maintenance and seasonal work of painting the bridges, railings and fences.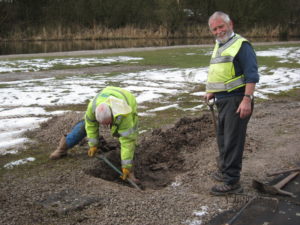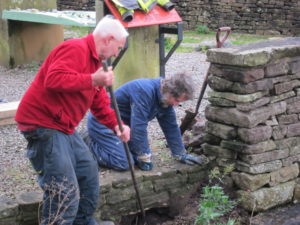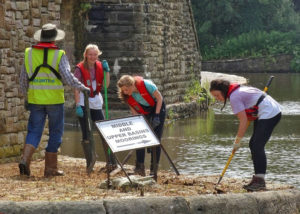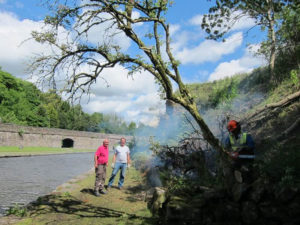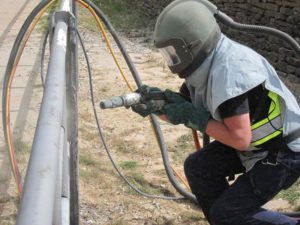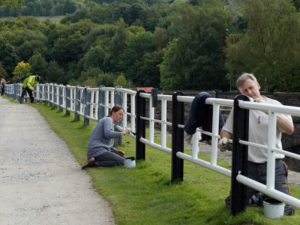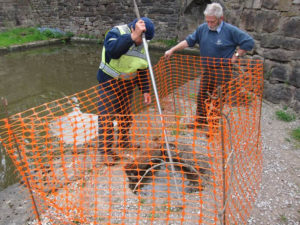 We have built a replica of a Peak Forest Tramway wagon which is now on display on original rails.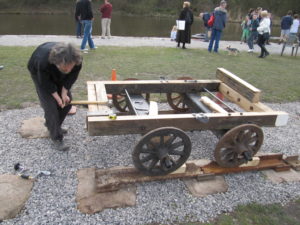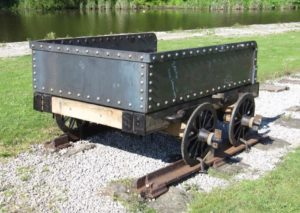 Our next project is constructing picnic tables, benches and planters using reclaimed oak balance beams.
Any help you could give, in any of these areas, whether on a regular basis or occasionally would be very welcome.
Please contact us by email: volunteer@bugsworthbasin.org.
Or come and have a chat at with our volunteers on one of our workdays (below).
Work programme
Working days are held on the 2nd and 4th Sundays of the month at the basin. The dates for 2018 are:
February 11th
February 25th
March 11th
March 25th
April 8th
April 22nd
May 13th
May 27th
June 10th
June 24th
July 8th
July 22nd
August 12th
August 26th
September 9th
September 23rd
October 14th
October 28th
November 11th
November 25th
December 9th
Occasionally there is work which has to be carried out on a weekday which is arranged on an ad hoc basis as need arises.
If you would like to work weekdays rather than (or as well as) Sunday, please let us know and we will try to accommodate.